Taking a Russian exam does not just help you discover your own strengths and abilities within the language, but also helps you to understand exactly what you are capable of doing in life. Students who have taken the exam feel a lot more confident about their Russian, and begin to assimilate all aspects of the language (grammar, writing and reading) as a combined entity. Learning the limits of your knowledge also helps you to not only move forward and surpass them, but also gives you a boost in your life and career.
Our testing and preparation system strives towards these aims, and the exams themselves are taken in a calm and friendly atmosphere. Our goal is for you to achieve this small victory and become stronger – and not just in the language.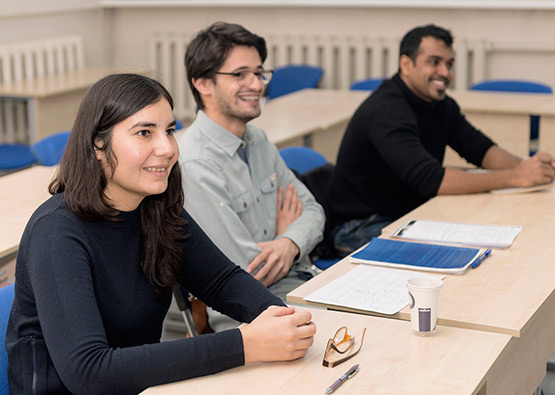 course summary
the following courses

now online

B1 (TORFL – 1 Intermediate)
B2 (TORFL – 2 Upper-Intermediate)
C1 (TORFL – 3 Advanced)
Common Reasons for undertaking the program
I have studied Russian for a long time and want to test the extent of my ability.
My dream is to study or work in a Russian university or company, and in order to do this I need to strengthen my knowledge of the language.
What will I be able to do after the program?
Be sure that I did not waste all that time labouring over Russian – I passed the exam!
Study at a Russian university among Russian contemporaries.
Work for a Russian company.
Starting soon
| Group | Schedule | Starting from | Hours per week | Places (vacant) | Teacher | |
| --- | --- | --- | --- | --- | --- | --- |