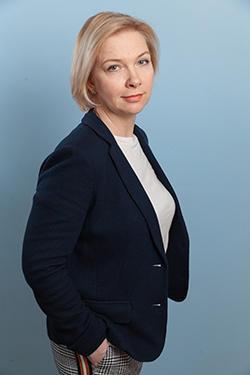 Anastasiya Shchugoreva
Anastasia Shchugoreva graduated from Volgograd State Pedagogical University.
From 2007 to 2013 she worked as а teacher of Russian as a Foreign Language at Language Link in Rostov-on-Don. In July 2012 she successfully completed a course called "Methods of Teaching Russian as a Foreign Language" and undertook a pedagogical internship at Language Link in Moscow. Since autumn 2013 she has been working at our linguistic centre as a Russian teacher and has been giving lessons to students with different levels of training.
Anastasia has an extensive experience of working with corporate clients from companies such as British Petrolium, National Oilwell Varco, USM Holding as well as employees of the Taipei office in Moscow. Anastasia has also worked as a teacher in the Easter intensive course.